Check out this new app: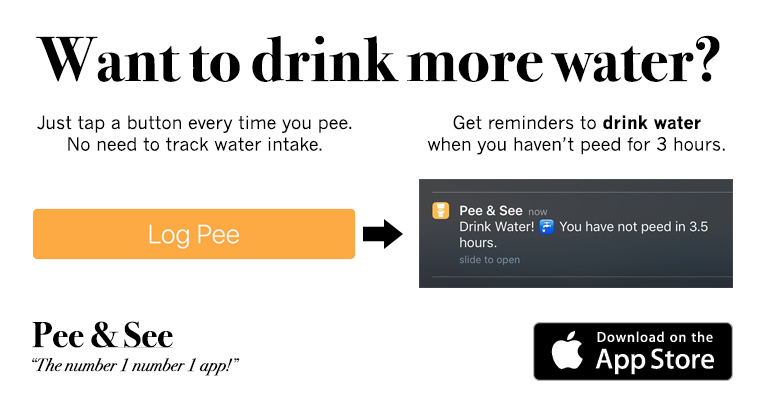 Here are some Loko Stories:
BROsen
: We decided it would be a great idea to pre-game with Four Lokos before running in Bay to Breakers, a 7 mile footrace across San Francisco. I pounded 2 Four Lokos, a water bottle of Vodka, and a bottle of Andre (just to keep things classy)--all in one hour while we were on the metro. The rest of the day is a blur. Apparently, after finding and throwing tortillas at another runner, he proceeded to choke me in the middle of the street in broad daylight. But that didnt stop me! I ran two miles uphill and eventually passed out next to a first aid tent at Alamo Park, across the street from the "Full House" house. I was woken up when a Police officer grabbed the Four Loko I was clutching in my hands, poured it out and then threw the crushed up can onto me--all while threatening to arrest me for public intoxication. I somehow talked my way out of it--and hitched a $70 limo ride home. Success.
show comments
big daddy
: Drank 3 four lokos with my kid. He`s missing.
show comments
Live Webcam
: Check out this
Armory Square, Syracuse webcam
on a Friday or Saturday night to see some interesting stuff!
Manuel
: So my friend Newington and I were staying at this dude Ivan's house in New York City. And we get bored so we go to Thompkins Square Park and start drinkin' Four Lokos in the park with these fuckin' hobos. We drink like 3 cans each of loko and split 3 slammers (four loko mixed with a 40 of malt liquor). Next thing I know I'm in this van that smells so much like gasoline you'd think it would blow up, with like 8 hobos, and they're all drinkin' the Loko. All of a sudden this giant hobo starts screamin "get me outta this car", and we're like "Wait dude!", and he slides open the door and tries jump out, turns out we're on the Williamsburg bridge, so like 5 people are holding this screaming 6'5 massive hobo in the van all accross the bridge while he's trying to escape. We eventually get him in, and he and his hobo girl friend start beating the shit out of each other for like 15 minutes till we reach Ivan's house where we're gonna party. We end up making it there have more four lokos, and Ivan is fuckin' pissed we brought these bums over. He says they gotta go because they all have dogs and he claimed they were pissing all over his house, which I don't doubt. So the big hobo gets up in Ivan's face sayin' he'll kill him, and this other hobo starts talking to the big dude in Polish and he calms down out of nowhere and starts hugging the girl he was fighting back in the van. Then we left. I don't remember what else happened, but me and Newington got banned from Ivan's house the next day for all the hobo trouble. Totally worth it.
show comments
Freebies
: Check out
SnagFreeSamples.com for free samples
of all kinds of great products.
VikingGoneLoko
: The night started with my good friend and i each killing a four loko and a 24 of Old English in about 15-20 min during a drinking game. Turned out that there was about 6-8 shots of tequila in his fridge. That was gone soon after. This is when the blackout hit. I somehow managed to climb up the Ridge and found my way to my other friends room where a few beers were killed. Soon there after i some how got to my room and decided that a shower was a good idea. I was woken up naked at 8am still in the shower. Turns out i had passed out naked in the shower over the drain. I flooded the bathroom, my room and my suitemates room with standing water. Oh Four Loko.
show comments
Wilson the Hammock Man
: Need to pass out after drinking too much loko? Check out these sweet
camping hammocks
!
whatwhatinthebutt
: 3 four lokos Saturday night paired with a slew of other unintelligent beverage choices, & I wake up naked next to a fully clothed-semi hot guy, an empty bottle of wet platinum, and without my anal virginity.
show comments
zapata
: with 1 loko i was stripping in a party then got home and threw up all over my boyfriend twice
show comments
Brour Loke
: I'd seen Four Lokos at various parties over the summer and had only taken a few sips of friends' here and there. One night, my girlfriend and her roommates were throwing a party and I decided that I wanted Four Lokos to be my drink of choice. I thought "Hey, how bad can 2 energy drinks really fuck me up? I'm sure that won't even be enough alcohol for the night". Wrong. After finishing the first one in under 5 minutes, I was already feeling adventurous. We started with some pretty tame drinking games, except I kept losing... but the time we were done, I was rolling across the kitchen floor screaming about, "How badly I wanted grandma's oatmeal cookies more than a blowjob" That's the last thing I remember. I proceded to attempt to bake said cookies, and next morning I woke up with my head in a mixing bowl that contained flour, unbeaten eggs (the yoke was stuck in my hair), fish sticks, yogurt, oatmeal, and (of course) some Four Loko. I didn't get laid that night.
show comments
GripAndSip!
: Having tried 6 of 9 four loko flavors, i can say with confidence that drinking four loko is similar to getting raped by Mr. T holding a cattle prod in your ass, in jail, in the rain, next to a homosexual midget male prostitute tied to a pumpkin with a straw inserted in his urethra. Now that's loko
show comments
BrewMaster69
: Here is my most recent encounter with the beast(4loko)! I bought 2 orange lokos; instant stomach ache before I even finished the first loko. Then I drank the 2nd. Sweaty and completely shitface @ this Chico State party. 2 wasted to be in public i stumbled my wasted ass about 6 blocks and ordered the most savage dish at a shitty 24 hr Mexican restaurant. I got it to-go and carefully stumbled back to my house. Falling and tripping constantly until i was approached by 3 dudes trying to start shit. Too wasted and hung I just ran away. hahah coward!!!! but i was destined to get home and eat this meal. opened my door and finally tripped and fell and spiked my mexican food on my roomates brand new vacuum. I was too wasted to clean it and too hunger not to eat it. soo i ate the food off his vacuum. I smoked a bowl and got mad spins. Throwing up and then blacked out. Woke up delirious and to a robbed house. MacBook, Flatscreen, and my weed. Thanks 4 loko!
show comments
sickly
: I bought 4 cans and saved them until last night. I happily drank 3 of them and then 2 hours later was overwhelmed with the worst case of explosive diarrhea I have ever had. I peed brown liquid out of my butt for over 3 hours.
show comments
Share Your Story