Check out this new app: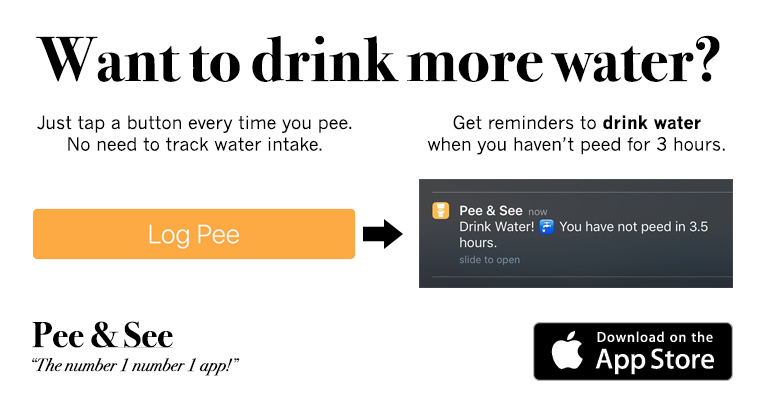 Here are some Loko Stories:
lilterry
: i drank three 4 loko's and a icehouse. apparently i got into a fight with my big screen t.v., stripped down butt naked and pissed in my mother in law's hallway. and passed out on her couch butt naked. lol. she saw it all!!! oh yea i forgot to mention when she put a blanket over me i had a BONER!
show comments
freakshow87
: went out with two in me, woke up with a court date and a concussion. typical tuesday
show comments
Live Webcam
: Check out this
Armory Square, Syracuse webcam
on a Friday or Saturday night to see some interesting stuff!
Rudester
: Drank four lokos, four of them, on the night of halloween. Last thing i remeber is yelling viciously at the whole party then i wake up 100 miles away in my work clothes the next afternoon. I went to sleep dressed as an alligator.
show comments
Freebies
: Check out
SnagFreeSamples.com for free samples
of all kinds of great products.
Manuel
: So my friend Newington and I were staying at this dude Ivan's house in New York City. And we get bored so we go to Thompkins Square Park and start drinkin' Four Lokos in the park with these fuckin' hobos. We drink like 3 cans each of loko and split 3 slammers (four loko mixed with a 40 of malt liquor). Next thing I know I'm in this van that smells so much like gasoline you'd think it would blow up, with like 8 hobos, and they're all drinkin' the Loko. All of a sudden this giant hobo starts screamin "get me outta this car", and we're like "Wait dude!", and he slides open the door and tries jump out, turns out we're on the Williamsburg bridge, so like 5 people are holding this screaming 6'5 massive hobo in the van all accross the bridge while he's trying to escape. We eventually get him in, and he and his hobo girl friend start beating the shit out of each other for like 15 minutes till we reach Ivan's house where we're gonna party. We end up making it there have more four lokos, and Ivan is fuckin' pissed we brought these bums over. He says they gotta go because they all have dogs and he claimed they were pissing all over his house, which I don't doubt. So the big hobo gets up in Ivan's face sayin' he'll kill him, and this other hobo starts talking to the big dude in Polish and he calms down out of nowhere and starts hugging the girl he was fighting back in the van. Then we left. I don't remember what else happened, but me and Newington got banned from Ivan's house the next day for all the hobo trouble. Totally worth it.
show comments
Wilson the Hammock Man
: Need to pass out after drinking too much loko? Check out these sweet
camping hammocks
!
Hi
: None of these are true.
show comments
Brour Loke
: I'd seen Four Lokos at various parties over the summer and had only taken a few sips of friends' here and there. One night, my girlfriend and her roommates were throwing a party and I decided that I wanted Four Lokos to be my drink of choice. I thought "Hey, how bad can 2 energy drinks really fuck me up? I'm sure that won't even be enough alcohol for the night". Wrong. After finishing the first one in under 5 minutes, I was already feeling adventurous. We started with some pretty tame drinking games, except I kept losing... but the time we were done, I was rolling across the kitchen floor screaming about, "How badly I wanted grandma's oatmeal cookies more than a blowjob" That's the last thing I remember. I proceded to attempt to bake said cookies, and next morning I woke up with my head in a mixing bowl that contained flour, unbeaten eggs (the yoke was stuck in my hair), fish sticks, yogurt, oatmeal, and (of course) some Four Loko. I didn't get laid that night.
show comments
zapata
: with 1 loko i was stripping in a party then got home and threw up all over my boyfriend twice
show comments
BrewMaster69
: Here is my most recent encounter with the beast(4loko)! I bought 2 orange lokos; instant stomach ache before I even finished the first loko. Then I drank the 2nd. Sweaty and completely shitface @ this Chico State party. 2 wasted to be in public i stumbled my wasted ass about 6 blocks and ordered the most savage dish at a shitty 24 hr Mexican restaurant. I got it to-go and carefully stumbled back to my house. Falling and tripping constantly until i was approached by 3 dudes trying to start shit. Too wasted and hung I just ran away. hahah coward!!!! but i was destined to get home and eat this meal. opened my door and finally tripped and fell and spiked my mexican food on my roomates brand new vacuum. I was too wasted to clean it and too hunger not to eat it. soo i ate the food off his vacuum. I smoked a bowl and got mad spins. Throwing up and then blacked out. Woke up delirious and to a robbed house. MacBook, Flatscreen, and my weed. Thanks 4 loko!
show comments
LivinLaVidaLOKO
: so it was a typical thursday night and me and my friends went to a party...but had no booze! the only thing open was a beer store but we had a combination of like 30 bucks and knew beer wouldn't cut the drunk state of mind we wanted to be. so what do we get? a case of lemon lime four loko. i remember drinking my first one and that was it. the next morning i heard i played flipcup/beer pong/and random chug offs with my 4loko. there was pics of me sitting in the tub fully clothed with toliet paper on my head. i left the party and walked back after dodging cops and showed up at the party in my pjs. i woke up the next morning chanting are you loko or not? then i stood up and passed out. i then woke up back in my hometime with texts from my boyfriend saying he was done. i still to this day question what else happened. LOVE YOU 4LOKO!
show comments
elena
: First time I had ever drank a four loko, I lost my virginity. To a guy I met a few days earlier. I never slept with the guy I was with for a year prior because I was insistent about waiting. HAHAHAH FUCK THAT. Thank you four loko <3
show comments
Share Your Story