Check out this new app: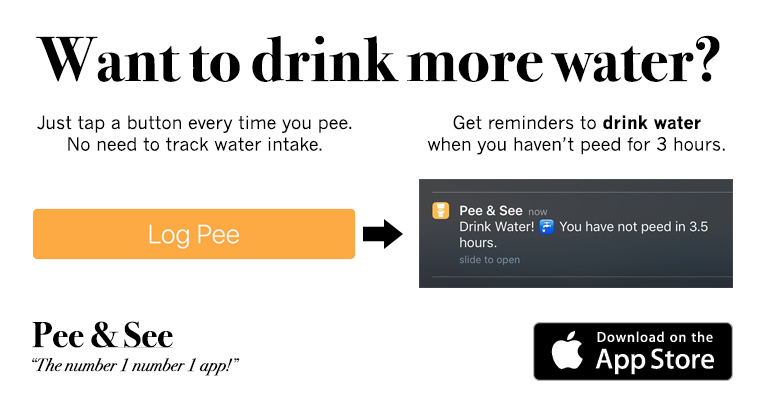 Here are some Loko Stories:
2Loko4fourLoko
: wanted to catch a buzz and was a little tired before I went out, so I got 3 orange four Loko's. I mean, for $2.50 each, I 72oz of beer and energy drinks at once! BIG FUCKING MISTAKE! I drove, thinking I was fine and met my friends at the bar. Showed up wasted there, started drinking Jack & Cokes. Next think I remember I had the Shallow Hal glasses on... aggressively hitting on anything that was female, preferably fat and hideous... AND EASY! Things get fuzzy from there, but I woke up... pissed on myself, what felt like a chainsaw going thru my head and two blobs in my bed. I also noticed a Tabo Bell bag which still had some food in it -- I can only imagine what I did what those blobs, but because of four Loko I had my first 3some!!!
show comments
Loko ono
: Did a power hour with a Loko not knowing what it was. Passed out at a party, got lost on my way home. Was found by my guy friends in the guys bathroom crying in the stall, when they moved me to the bigger stall i started screaming "he left me for a fat ugly girl with big gums!" "big what?" "GUMSS! LIKE A HORSEE!" I then went back to their room where i forced them to play christmas music for me to "dance" to, it was april. When they told me to go to bed i told them that I was the night owl and they were my owlettes and i tell them when the fuck to go to bed, and it is their bedtime!
show comments
Live Webcam
: Check out this
Armory Square, Syracuse webcam
on a Friday or Saturday night to see some interesting stuff!
blazinmike
: NO WAY U REMEMBER ANYTHING WHEN UR LOKED
show comments
Freebies
: Check out
SnagFreeSamples.com for free samples
of all kinds of great products.
Misc
: Drank my 1st 4 Loko last week. Not a single fuk was given that day.
show comments
Wilson the Hammock Man
: Need to pass out after drinking too much loko? Check out these sweet
camping hammocks
!
zapata
: with 1 loko i was stripping in a party then got home and threw up all over my boyfriend twice
show comments
Jack Lev
: drank 2 lokos driving with my gf. fuckin homeless guy stole my car when i left it wit keys in ignition. got on my gf's little sis bike and chased him down. blacked out... i have no car. no bike. girlfriend dumped me. 4 loko ruined my life
show comments
killaman
: realistically..... fuck the shitters and the bitches who cant handle four lokos. if your going to buy it, knowing it is 12% alcohol content and basically a deuce-deuce as they say, and can't handle it...DONT DRINK IT. The most I've had in a 6 hour period is 5...I'm 21 years old and while I might be a bit of a tank...I'm not afucking super human. It's alcohol and caffeine. Quit shitting your pants and acting like babies. Wah wah wah...I went to the club and my friend got his dick sucked by a homeless legless bitch...fuck you. You don't belong at a club. Much less a fucking toys r us. Joke. If you wanna drink a four loko, you gotta be loko. It doesn't come with practice or nothing like that, either you got it or you don't. If this too hard for you to understand....there's smirnoff right underneath it. Drink that, and if you shit your pants THEN FUCKING QUIT -Killaman
show comments
Four Nojoke-o
: Went to visit some bros and started off the night with 3 cans of this death juice....that's the last thing I remember. Apparently, we got sick of sitting around and walked to the store to continue getting our rage on. On our way, I miserably failed to dropkick a tree and proceeded to tear the back of my shorts and put a 12" gash in my leg. In the store, I ripped off my shirt, had a flex-off with the old lady behind the register with blood dripping down my leg, and got kicked out by the manager. A few hours and a bunch of tackled mailboxes later, I woke up on the bathroom floor with blood soaked shorts stuck to my leg, throwing up dinner/Loko/blood and crying like a little girl....thanks Four Loko
show comments
GripAndSip!
: Having tried 6 of 9 four loko flavors, i can say with confidence that drinking four loko is similar to getting raped by Mr. T holding a cattle prod in your ass, in jail, in the rain, next to a homosexual midget male prostitute tied to a pumpkin with a straw inserted in his urethra. Now that's loko
show comments
skeeter
: drank about two four lokos... ended up hooking up with the fattest chick at the party... took her home... fucked her... woke up the next morning with her there and a huge blood stain on my sheets...
show comments
Share Your Story