Check out this new app: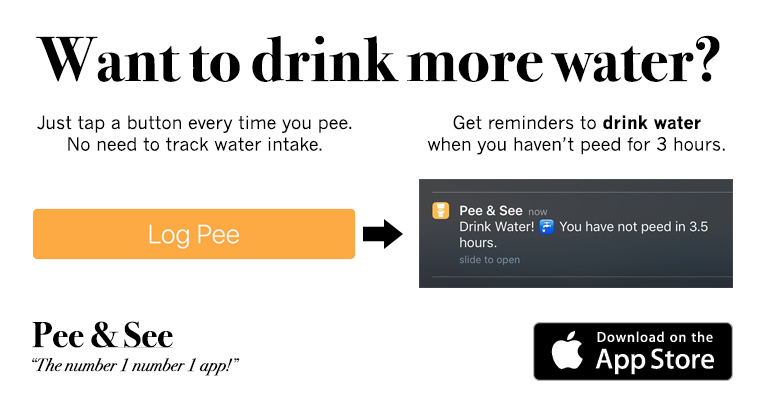 Here are some Loko Stories:
collegeman
: One loko is a pregame. Two lokos is a blackout. Three lokos you are guaranteed to end up naked somewhere. Scientifically proven.
show comments
Atlantic Shitty
: Decided to try Four Loko for a night in AC. Split half on the drive there with my buddy, drank another whole one before going out, tasted the other 4 that we got several times....went to see Daniel Tosh and drank two giant fosters...asked everyone in both casinos I deemed shady enough if they had coke (which i have never tried before and wasnt even going to do)...was waitin for the jitney but decided to ditch my friends and the girls we met and ran from the borgata to harrahs to ask more people for coke...bllaaannkknesss...no more friends at this point...yelled at the security guard at The Pool that I am not too drunk to be let in and for some reason he let me in...blaaannkk...on stage dancin....best friend has apparently been with me the whole time and givin me drinks....bllaannkkk...jump in pool....blaannkk...wet and in some kitchen with a bunch of guys laughin at whatever i am babling about...bllaannkkk....no friends for real this time...end up in a elevator, think i pissed in it, see two of my friends who have no idea what i am sayin...wake up in the morning face down on the floor, heart racing, no shirt or shoes, soaking wet jeans, cell phone next to my head with a note that says room 5016 (or 5061) and wallet is missing...ends up i told the dancers at the pool i was a photographer, gave away all my business cards that are not for photography, back flipped into the pool, got yelled at for bein on stage wet, and lost $300 (got my wallet form security tho).......totally looking forward to drinkin four loko again and goin to ac, just gonna leave my money far away
show comments
Live Webcam
: Check out this
Armory Square, Syracuse webcam
on a Friday or Saturday night to see some interesting stuff!
vic
: If I could remember a four loko story, I would share it......
show comments
Freebies
: Check out
SnagFreeSamples.com for free samples
of all kinds of great products.
tktitty
: My friend drank 3 four lokos one night and for some reason he tried to give himself head. Not gonna lie, it was the funniest thing ive ever seen.
show comments
Wilson the Hammock Man
: Need to pass out after drinking too much loko? Check out these sweet
camping hammocks
!
yoooo
: so i decided 2 have 3 four lokos the other night. we were pre-gaming to go to a party at my girlfriends house. But i never got to the party, on my way there my friend who was driving got pulled over for not having his headlights on(he was sober) the cop asked if i was drunk and i told him i fisted his grandmother with a hulk hand. then he said excuse me sir, then i exited the passenger door where i started swinging at him but never connected. he took out his taser and tazed me but it didnt seem to get to me and as i was going to chase the cop again a mazda 3 going about 30 MPH hit me as i was going after the cop. i landed about 10 feet away bloody as hell. but i got up, ran towards my friends car and started screaming at him telling to leave because nazi zombies were coming.(i love black ops) later that night i ended up in jail on a $2,500. my great friend bailed me out the next morning. thanks four loko, im never drinking again.
show comments
Jamokes
: Drank 3 four lokos in 2 hours. Went to Mcdonalds and threw up at the counter while trying to order 3 Mcribs. Tryed to clean up the mess with my tshirt and was kicked out. FOUR LOKO RULES.
show comments
shithappens
: So, I hear about this "Four Lokos" phenomenon on the news which makes me go buy one of each flavor. I managed to pound 2 1/2 cans in about 5 min...the 10 min long instant stomach ache turned into me being completely shit-housed. I threw my brand new android cell phone into the street for no apparent reason, pissed in my gf's cat's litter box, walked thru my neighborhood in only boxer briefs talking to myself.. then woke up a few hours later laying next to our community pool in vomit, with a broken pinky toe. Our neighbors now think I'm a total whack-job and hide their children when I'm outside - thanks Four Lokos!
show comments
Thunderwood
: Drank 2 Loko's and half a handle of SoCo a couple saturdays ago and went to this frat house. Woke up with a black eye and no memory. As it turned out, i thought it would be a good idea to ask everybody at the party to hit me in the face. At least 50 people did, including a 6'3" 270 defensive linemen.
show comments
FearlessRob
: Last weekend in Baltimore I drank two 4 Lokos then found out I had to move my car because my street was going to have weekend construction. I promptly moved my vehicle then proceeded to continue boozing at a few nearby bars before my memory failed me entirely. The last thing I remember was starting to walk home, proud of myself for having avoided driving home drunk or paying for a taxi. Next thing I know it was 6:45am and I was in bed still wearing my shoes and my contacts. Several of my knuckles were split and there was part of an orange construction fence entangled on my coat. I set out to retrieve my car before it could be towed, but alas, it was nowhere to be found- not even in the city's two impound lots. FOUR AND A HALF HOURS OF WALKING LATER I found it on a sidestreet in the hood, at least 3 neighborhoods away from where I thought I parked it. Textbook Lokomotion.
show comments
Bronx
: So I drink 2 4 lokos and end up balls deep in some dudes ass. I go for a reach around and the freakin' guys got a hard on, WHAT A HOMO!
show comments
Share Your Story