Check out this new app: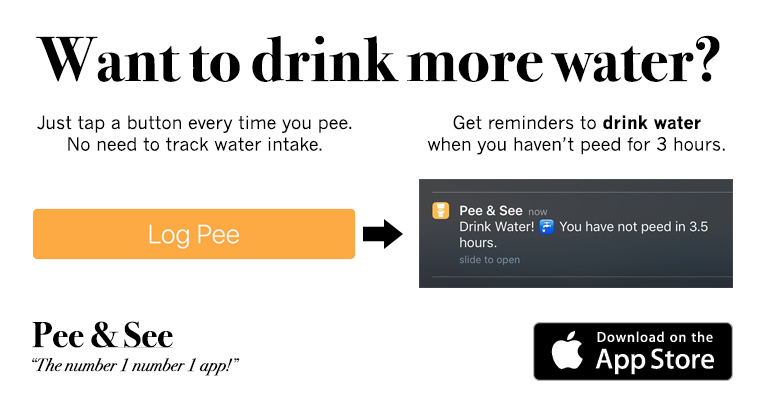 Here are some Loko Stories:
lemon lime
: fours to the floor... and a few fat chicks on the way down
show comments
yoyoyoyo
: last year about 6 of my friends and I each had a four loko or two. It was our last night in college and we decided it would be genius to break onto the roof (our dorm is about 12 stories high looking over the city of Philly), haul up 5 mattresses from the dorm and as many blankets as we could. We then shuffled those up another 40 foot wall using a fucking tiny ass ladder -- I really still have no idea how we did this -- and got onto an even HIGHER platform. Set up the mattresses, got stoned, watched the sunrise. Was all gravy till we realized the dormitory across from us could see us perfectly at 6am... needless to say we threw everything off the side of the building and ran for it.
show comments
Live Webcam
: Check out this
Armory Square, Syracuse webcam
on a Friday or Saturday night to see some interesting stuff!
AlliAnn
: More or less this is for my friends. Im a veteren wit the stuff. Bout 1 fourloko plus many shots, my 2 130 lbs twin friends started to argue. This got to the point of physical violence to which I had to be a human straight jacket for one of them. this was over who hated one of their ex's more...needless to say i had blood all over my pants and it was bout 5am by the time we got to bed....gosh i LOVE fourloko!!
show comments
Freebies
: Check out
SnagFreeSamples.com for free samples
of all kinds of great products.
Comediocracy
: http://www.youtube.com/watch?v=NPpnIcVloPI
show comments
Wilson the Hammock Man
: Need to pass out after drinking too much loko? Check out these sweet
camping hammocks
!
hugotheterrible
: Drank a sixer of 4 lokos. Ended up with some slut that decided that since I was her first we had to get married, bought the denver nuggets, ate some kind of weird cream from the tip of a homeless black guy's cock and fought all of the yu-gi-oh characters. Goddamn what a fake ass night. Be adults and buy good alcohol instead of nasty shit that gives you cancer. Fuck Four Loko!
show comments
Seando
: Woke up in my attic this morning with a half empty Four Loko and half naked girl lying next to me. Realized we suceeded in our Four Loko party as the two cases were gone...
show comments
whiteboyduggie
: Yeah my brother introduced thes to me and I ended up drinking 3 or 4 between the two of us. He played some old school punk rock we used to listen to back in the day and I ended up mosh pitting with myself in his tiny ass house, waking up his son and bashing his TV. So that was awesome, good night. Next weekend I drank two on my way up to meet a friend in Baltimore (harm city). Ended up sitting on the curb next to my car with the radio up trying to teach all the black guys I saw how to duggie. I can DTown boogie but im not from dallas!
show comments
DJ T.Knight
: Ok so im having like an old group of high school buddies over my house and i got a lemon four loko and chugged it in about thirty seconds then proceeded to have Oj and vodka. I awoke the next morning to find out that I was loud and obnoxious the whole night. Everything that i picked up i threw to the ground and screamed in laughter. I got in an argument with my girl because i took my dick out and started playing with it in the living room. So i proceeded to go to sleep in the shed. My mom grabbed me and pulled me in the house. Went over to the piano and started playing with my friend matt. Then i turned and laughed wicked loud at my cousin who just fell and she almost cried. Talked to my mom i guess about deep stuff then went downstairs and slept. FUCK LEGISLATORS AND THEIR AGENDAS TO TAKE LOKOS OFF THE SHELVES. THEY'D RATHER HAVE US DRINK THE MUCH SAFER BACARDI 151 INSTEAD
show comments
Rape Monkeyy
: So Me And my friends were drinking 4 locos Right we had atleast two each, my friend alex, jonathan, and nancy so we were just Kicking Back At Jonathan's House When We Decided To Go Out For Some Air, Then Right When I Came Out The Door I Remember I Saw The Ugliest Guy Ever So I Screamed And i Had To Trow Ah Punch At Him Then After I Went Inside I Saw Him In The Window And He Started To Jack Off! Haha Funny Right But What Is Not Funny Is That He Had Put All His Sperm On Our Door Knob Then Ran So Nancy Had To Wash It Off With Her Soda that's What She Had To Drink Then After We Drove Drunk Down San Fernando Road, Then We Saw 2 Hobos On The Bus Stop Having Sexx So We Thought It Was So Funny And We Recorded It Haha Then We All Went Home.! -The Endd TRUE STORY
show comments
blahblah
: i'm 5 ft and 107 lbs. drank half of a Four Loco then went straight to the club . stumbled to the bathroom got hit on by some lesbians and dykes. then got escorted out the club for being underage and drunk =,11/15/2010
show comments
Share Your Story