Check out this new app: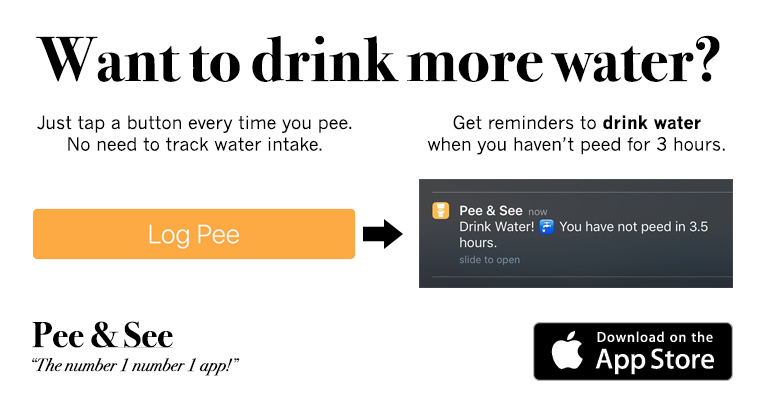 Here are some Loko Stories:
Lunchbox
: drank 4 four lokos in an hour on an empty stomach, somehow ended up at the mall at 1 am, got detained by mall security untill the cops showed up and got picked up for public intoxication. Best part was the cops took me home and told me never to go back to the mall
show comments
WTFhappened>??
: My story starts out with me buying five four lokos. I had never drank them before and had no idea that five was so much. I went to a buddys house where i finished all five playing good ole loko pong. After that i drank some beers and what not, then the fun began. I remember nothing for the next five or six hours. I started by looking for a bigger party and found one down the street that was a black fraterntity party. Now, consider I am a white guy who lives in Alabama. I left my friends house telling no one and walked to the party that was a street over. I entered the party by talking shit to them and making fun of their fraternity. My friends who were still across the street at my friends house realized i was gone and went looking for me. They found my dumbass on the front porch of this fraternity surrounded by people whom i kept yelling at and oh yeah i was the ONLY white person there. Needless to say they my friends got me off the porch and forced me to go back to their house. Now, their house is also a street down from the police station and in my drunkin state i took the chance of a lifetime. I took off up the road running wildly toward the cop station waving my arms. A policeman pulled next to me and put me in the copcar. My friends watching from their house now think i am in jail. They were extremly upset and called many people trying to gather money to bail me out. I somehow talked my way out of it by saying that i was a pledge for the dry fraternity on campus and told the cop it was my first time drinking. The dumbass cop buys it and takes me to their fraternity house. I then call my friends who were worried sick about me and tell them to come get me. I then go back to a friends and finally get some sleep. I wake up the next morning remebering absolutely NOTHING that happened, with no memory talking to any cop, going to any party or anything. I lost my cell phone, lost a shoe, 100$ was stolen from me, i somehow had aa differernt shirt on which still can not be figured out where it came from. I felt horrible and went to the doc to findf out i had a concussion and felt so bad i missed homecoming weekend at my college. Needless to say it was one hell of a night
show comments
Live Webcam
: Check out this
Armory Square, Syracuse webcam
on a Friday or Saturday night to see some interesting stuff!
MT Black Out
: I decided to get drunk before a showing of Rocky Horror, so I drank two Four Lokos and headed to the theater. I wound up throwing more food at the audience than the actors stage and even pelted Doc Frankfurter in the face with toast!! After the show I hung out with the cast and drank two more. The blur from that point on tells me nothing. I woke up under my bed, I wonder what I was looking for?
show comments
Freebies
: Check out
SnagFreeSamples.com for free samples
of all kinds of great products.
barracade boy!
: after splitting a few four lokos with my gf, we make our way to the bar. We left an hour earlier than everyone else only to make it 2 blocks before my roommate found me running around in the street with a large, orange parking cone and my gf laying on the sidewalk yelling for me to help her up after she fell down. They helped us home, and we woke up in the morning with all our clothes including jackets and shoes on.
show comments
Wilson the Hammock Man
: Need to pass out after drinking too much loko? Check out these sweet
camping hammocks
!
Foolio
: I drank 2 4 Lokos and took a wicked piss.
show comments
MysteryEssence
: Dood. So it was my best friends birthday, and I went to hangout with him and his girl, my girl couldn't make it. We kept stealing cans of Four Lokos and a Heineken. The night was crazy, we were daring people to fight us, etc. His girl ends up going home, then the next thing I know I'm waking up from under some stairs with no idea where he is. Later, after having walked home from where I was, (an hour - an hour and a half walk) I got picked up by my girl, her friend, and my best friends girl. We were searching for him. We found him inside a crack hos house, apparently we were partying it up with her but I had the common sense to leave while he was to drunk and fucked up to do so. Thanks Four Loko! P.s, I'll be having another one shortly ;) I love you babe. <3
show comments
MikefromDC
: Okay im a veteran drinker, despite being only 21 years old lol. i can out drink anyone that i know so when people we're talking about this 4 loko stuff and how it will fu@k you up and all, I had to give it a try. so i walked to the corner store and got 4 24 oz cans of raspberry lemonade. long story short it did fucked me up and i did drink all four, honestly if i wasn't so big (i weigh over 300 pounds) it probably would've been in someones ER. I did hurl twice though.
show comments
Bluntz
: My first 4loko story, got 24s, 40s and 4Lokos, drink 24+40s, then me and a buddy go to get more lokos and meet up with more people. We get to a park and start drinking, cops start to follow us so I run like hell to my narby friends house, turns out my friends parents arent home (!) so we all get to drink our lokos in a house instead of freezing outside. Eventually we leave and go to micky Ds, huge ass crowd of people, I bail as 5 cop cars show up to raid shit, so then I go chill at my friends house with more drinkin lol so while we're drinking his mom comes down and starts buggin out at us, while drunk im able to hide all the shit and save our asses, his dad drives me home while im still drunk so now at my home, still mad buzzed up on loko and brew.
show comments
thegoddessisreal
: 2 lemon 4lokos and a pitcher or margaritas will make you question the patriarchal systems of western religion and make you inner goddess come out.
show comments
blahblah
: i'm 5 ft and 107 lbs. drank half of a Four Loco then went straight to the club . stumbled to the bathroom got hit on by some lesbians and dykes. then got escorted out the club for being underage and drunk =,11/15/2010
show comments
Share Your Story