Check out this new app: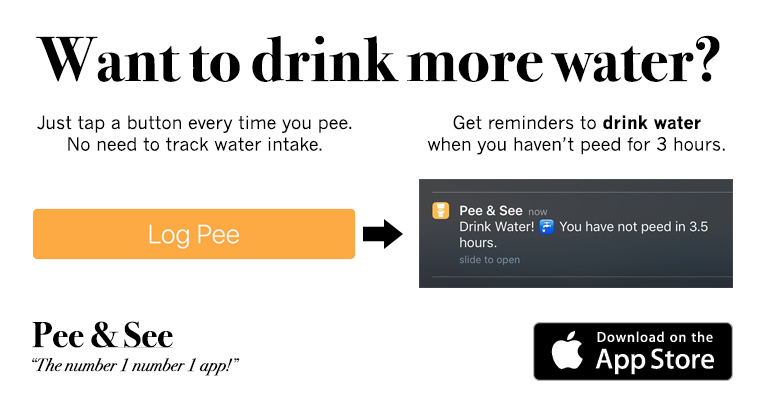 Here are some Loko Stories:
Dizz
: A friend suggested I try a LOkO. Downed it, then I piled a few 7 and 7's on top of it. Later that night, I played pool with 2 biker girls who looked amazing at the time. At this point I was blacked out because I woke up with scrapes, cuts and bruises underneath my eyes and have no idea how I got them. Hopefully I didn't get rolled on by the Biker Girlz boyfriends. I hope thats not the case, because I have no idea and my boys who drank the LOKOS dont know either
show comments
locofordemlokos
: http://www.youtube.com/watch?v=KVWWre8tn_U&feature=player_embedded#!
show comments
Live Webcam
: Check out this
Armory Square, Syracuse webcam
on a Friday or Saturday night to see some interesting stuff!
Rob Nasty
: Started the night with an ever so delicious watermelon 4loko, took 3 shots of evan williams, drank a deuce-deuce of bud light, proceeded to indulge in a scrumptious cranberry lemonade loko. Timespan at this point <1hr. Entirely buzzed. (Mind you this is at a pregrame for a electronic and dubstep concert) Friend busted out some meow meow, of course I obliged. We head to the concert and I am wildin out hard off the lokos and not to mention other things. The lightshow was blowing my lokoed mind when my friend gives me half of a triple stack before the main act. My decision to indulge in all of the synthetics stems strongly from the inhibition destroying awesomeness of the lokos. The rest was history, I raved my balls off all night, met the band, and blacked out, unfortunately I didn't get any muff but all in all it was a wild and crazy night. Thank you 4loko, your my hero. PS. The state of Washington cannot drink.
show comments
Freebies
: Check out
SnagFreeSamples.com for free samples
of all kinds of great products.
uhohhhhh17
: Went out one summer night with my bff...one loko later, some random guy massaging my shoulders while im moaning. hahaha
show comments
Wilson the Hammock Man
: Need to pass out after drinking too much loko? Check out these sweet
camping hammocks
!
broken..
: It was the first night me and my ex boyfriend(boyfriend at the time) ever tried Four Lokos together;; the most I ever drank was 1 and it gave me a pretty good buzz so we bought 2 a piece. The first one I drank down in about 10 minutes and then proceeded to drink down the second one in about 5. After that it gets a little fuzzy;; I went upstairs to go to the bathroom and fell in the bathtub;; didn't realize it til my ex came upstairs to see what happened;; turned out the shower curtain came out of the wall and then I'm told I wouldn't let him go to bed until he laid me;; I told him a lot of raunchy things and woke up the next morning with no recolection of what happened
show comments
loked
: My first experience with four loko started with me leaving a party where the neighbor was waving around a gun at all the fucked up kids and ended with me and all of my girlfriends running around naked in the local elementary school park in the sprinklers in front of all of our guy friends. Since then, everytime i've dranken four loko i've ended up publicly naked with no recollection except for the interesting photographs.
show comments
BeachLoko
: So.... nice day out at the beach. I bought 3 Fourlokos. One for myself, a friend, and boyfriend. Which neither one of them ended up liking their flavor. So me, being a penny pincher make the decision that I wasn't going to waste my money and drank all 3.(Alone)Made an ass out of myself,reportedly flashed my friends. After a "very pleasant" day at the beach I start feeling frisky. Proceeded to get a little dirty in the back seat of my car before leaving beach parking lot with my boyfriend. Manage to get home, get sick, lay in my bathtub while shower running, lay on bathroom floor naked, and got sick again. From what I was told I was extremely violent at one point. Story comes to an end when I wake up next morning covered in bruises and the back of my head has a large knot. I tell my boyfriend how badly it hurts and of course apologize for being completely retarded the night before. He continues to tell me that while "gettin frisky" in the car my head apparently repeatedly was hitting the car window. When I ask him why he let me do this...His reply was, "Well, you really seemed into it at the time". FML
show comments
RickJames
: Played a drinking game with 4Loko, woke up the next day in half of a halloween costume and an incredibly large girl in my bed. She's my ra, it was april.
show comments
Ragin' Coleman
: my friend and I drank chugged a couple beers, then drank a four loko each openly in public on the hour long train ride to Boston, just sipping on them. By the time we got to South Station we were fucked, took 5 minute pisses, and got lost on the streets of Boston for an hour and a half. We asked everyone on the street for directions, pissed on dumpsters in creepy alleyways, and went in every store on Newburry St. hammered out of our minds. I could also feel the taurine and caffeine fucking with my heart on top of this crazy drunk. We went to Boston University for a few hours and started our next four loko. We finished those cans once again on the train to have the conductor tell us he would hand us over the police on the next stop if we were drinking. We chugged them anyways. I was up the whole night when I got back to my school and had the worst hangover ever. Four Loko Es No Joko.
show comments
tuna
: had 3 four lokos shot gun style....went out to my favorite bar, completely blacked out, grabbed the mike from the band on stage and starting rapping TI song with my pants to the floor
show comments
Share Your Story