Check out this new app: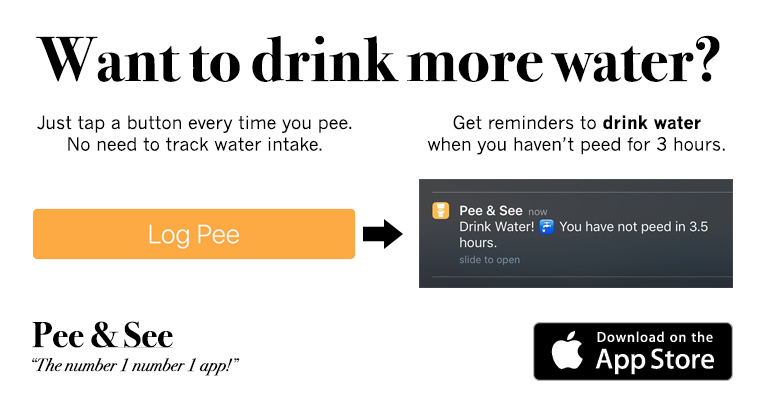 Here are some Loko Stories:
cocoforloko
: i dont remember so my friend is trying to remind me. after a 12 pack of corona and 2 four lokos i was pretty fucked up. the last thing i remember is some huge black dude and one crackhead looking motherfucker in my apartment. the next think i know i woke up on the floor of my bedroom in a huge pile of spaghetti vomit. i also came to find that i had pissed myself. this was a major accomplishment. ive been drinking for years and have never managed to do that. as i came to i wondered why i was in so much pain and my head was killing me. Apparently i had become possessed by four loko. the story goes me and my brother got into a fight and he ended up choking me out with a belt. and probably punched me in the face about 10 times. my body hurt for a week. but then again i dont know if you can blame four loko because the same exact thing pretty much happened the next weekend, four loko not being involved. now i only drink beer :)
show comments
snookie
: i had 2 four lokos and rugby tackles almost every single person at a house party, then mounted some random guy at the party and sucked on his face all night. woke up without a clue to where my cell phone was.
show comments
Live Webcam
: Check out this
Armory Square, Syracuse webcam
on a Friday or Saturday night to see some interesting stuff!
Big Meech
: Funneled Four Loko and ended up raping a girl. LMAO
show comments
Freebies
: Check out
SnagFreeSamples.com for free samples
of all kinds of great products.
hugotheterrible
: Drank a sixer of 4 lokos. Ended up with some slut that decided that since I was her first we had to get married, bought the denver nuggets, ate some kind of weird cream from the tip of a homeless black guy's cock and fought all of the yu-gi-oh characters. Goddamn what a fake ass night. Be adults and buy good alcohol instead of nasty shit that gives you cancer. Fuck Four Loko!
show comments
Wilson the Hammock Man
: Need to pass out after drinking too much loko? Check out these sweet
camping hammocks
!
4lokoFairy
: Drank 4 lokos a year ago just to test out it's mysterious magic. Didn't feel it at first so I just kept sipping and sipping soon I felt it creeping up behind me smacking the shit out if me. Next thing I know my friend and I go to an empty apartment only to find a passed out Mexican and coronas. With the help if the four lokos we were able to transform to little fairies danced around and stole his coronas. Woke up in the morning as if nothing happened but my stomach felt like I was about to give birth to an alien
show comments
Andy Mac
: Friend was having a bonfire in his backyard in the woods so i bought 2 lokos to prepare, drank the first one im all hype and talking my ass off, started getting sloppy on bp so i sit down drink my other one then people started to leave party started to chill out and before some friends left they gave me their naty and 4loko "unopened" so i took it, and decided to shotgun the naty i sat down for a while and was like damn that was a bad idea. threw up after 20 min still had control over my self kinda and my friends and i started talking and we had a discussion about fighting and shit so i talk my ass off saying if someone would mess with my brother i wouldnt just hurt them i would break their arm as in a comparison and how i would paralyzed your ankles in bbal instead of breaking so you wont stand up again then started round 2 with the 3rd loko as i talk more shit and finished it. we put the fire out and i get up like fuckkk i walk up the trails running like im leavinggg and stopped cause my friends told me to and i lean to the left then booom head falls to the right with momentum to the shed, friend said it was soo loud their suprised his parents didnt wake up and it didnt break so i get up and like im good yo and trip then im like im going to my car and their like dude wrong way , i go to the woods again lol, i come back they put me to my car and im like ok i wont drive throw my keys in my back seat lock my self in, friends like ok, 2 sec later open my door alarm goes on in the drive way at 4am their like dude wtf are you doing man chill out and i manage to find my keys with my eyes closed in pain. and then after i dont rememeber anything else but i was told i ran back to the garage then passed out in my friends truck, then ran into the house fell asleep on the floor when their was a open couch, morning time was horrible i was like damn i drank 3 lokos and shotgun a beer wtf was i thinking we went to shoney breakfast buffet im feeling like shit i had work at 330 it was 10 i went home threw up everything passed out woke up at 330 and i found out i had work at 3 so i get there still feeling like shit told my coworker whats wrong im sitting down go to the bathroom 4 times to throw up then 1 last time i threw up straight yellow and then instantly i felt like i wasnt hungover when i woke up except for my throat burning so pretty much if i can drink 3 loko and shotgun a beer weighing 170 then the kids that are fucking up causing lokos getting banned go fucking drink joose pussys
show comments
Gnomes
: My cousin, our friend, I'll call him Skins and I were at my cousins place, which was a shack behind his grandparents house in a small dimly lit room with sheets acting as blinds. We started off the night with 4 Four Loko's, I finished my first one, grape(?) in a half an hour and talked Skin's into splitting a second one with me. Then... my idea to try to do the splits, to my surprise and pain - I was able to do them. I thought I'd show off and bounce up and down while doing the splits, with both of the tops of my feet on the carpeted floor. Blacked out. I woke up to: perfect dime sized rug burns that looked like I got stigmata on the tops of my feet. I swear a torn inner thigh. And a purple stain, which I was informed was my barf.
show comments
nate
: had 2 1/2 lokos. the night i dont remember. but i woke up the next day with the contact "mah boiiiii" in my phone and i found pictures of me in some asians kids car on my pictures. idk either
show comments
LokoDisney
: My husband and best friends boyfriend chugged four lokos at 9 am before we went to Epcot at Disney World ... needless to say they didnt make it "around the world"
show comments
hollerrrr
: I had ONE four loko with my best friend and his roommate. We belted out showtunes for about an hour and then passed out all together in one bed. next thing i know he was fingering me...i just laid there excepting it for what it was. But didn't do anything in return...Somehow we went into his room, did the same thing for about another 5 minutes then i just stood up, left, and went back to sleep in my friends room. OOPS. he had a girlfriend.
show comments
Share Your Story