Check out this new app: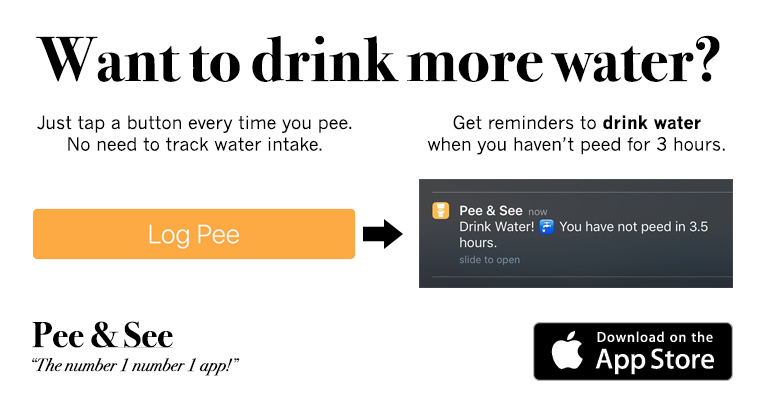 Here are some Loko Stories:
broken..
: It was the first night me and my ex boyfriend(boyfriend at the time) ever tried Four Lokos together;; the most I ever drank was 1 and it gave me a pretty good buzz so we bought 2 a piece. The first one I drank down in about 10 minutes and then proceeded to drink down the second one in about 5. After that it gets a little fuzzy;; I went upstairs to go to the bathroom and fell in the bathtub;; didn't realize it til my ex came upstairs to see what happened;; turned out the shower curtain came out of the wall and then I'm told I wouldn't let him go to bed until he laid me;; I told him a lot of raunchy things and woke up the next morning with no recolection of what happened
show comments
tuna
: had 3 four lokos shot gun style....went out to my favorite bar, completely blacked out, grabbed the mike from the band on stage and starting rapping TI song with my pants to the floor
show comments
Live Webcam
: Check out this
Armory Square, Syracuse webcam
on a Friday or Saturday night to see some interesting stuff!
yung jeezy
: one night me and my boys decided to go 8loko, two cans, at the park. after partying down and gettin loked we decided to to roll back to my homies house. upon getting to his front door i blacked out and about 3 hours later i awoke on a beanbag chair. thinking that i had just gotten home to my own house, i stripped naked and fell back asleep. at about four in the morning i woke up feeling super jacked on caffeine and drank a gallon of water. after that i went back asleep and then woke up to my alarm at 8:30. i put all my clothes back on but had managed to lose my keys, phone, wallet and bike lock. i rode to work and spent the first four hours on the floor in the back not wanting to ever move again. that was my first loko experience but it was a great one.
show comments
Freebies
: Check out
SnagFreeSamples.com for free samples
of all kinds of great products.
504
: soo, it was my first night with four loko. and I may have drank two of them? I don't remember. to add to my ridiculousness I decided to smoke a wonderful plant. I was then "that girl" passed out on a couch being laughed at.. I magically made it to the next door apartment, my ex-boyfriends apartment and threw up all over in his living room. However during my vomiting session my roomate scored a McLovin' poster. overall four loko was a success.
show comments
Wilson the Hammock Man
: Need to pass out after drinking too much loko? Check out these sweet
camping hammocks
!
ifuckedbieber
: So. i was Chillin with my maaiiinnn Hooeeee. so me and her were just chillin, when we saw a HUGE bus. so we knocked on it, Shawty Mane (name is private) opened the Door and Pulled us in. My friend had weed in her pocket, and i had 2 four lokos in my purse. we drank them and were wasted then got high as hell. over all....the Day was sucessfull.
show comments
NotAnIdiot
: I drank a four loko one night, responsibly... and didn't act like an idiot at all. I had a good time and I remember every minute of it. Guess I'm just not as stupid as most drunk college kids. Seriously? Grow up.
show comments
Lorentz
: Played loko pong killed about 3 then blacked out.. Apparently went to the local WV strip club (legz) and continued drinking whiskey of course.. Ended up trying to push a dollar up a strippers butt.. They didn't like this and I was thrown out so I walked over an hour to get to the bars where I was kicked out rather quickly bc I shit myself an puked while walking down the stairs to get in.. Woke up on the mountainlair green with 4 cops poking me.. Tried making out with the lady cop and spent the rest of the day in a cell.. Thanks loko
show comments
naty
: Had my 1st 4loko, it was ok, after my bro seeing me drink 1 he drunk 1 as well, didn't even make it passed half the can bcuz he was puking EVRYWHERE, THEN wen he finished we went out 2 the club , b4 going in the club, I had another 4 loko, he was still a lil drunk from the last 1 so he ended up drinkin most of mine, wen we got in the club, can't find my brother, he's grinding on the wall, (the wall was deff holding him up lol), so I went on dancing and its almost closing time at the club, cudnt find him so I left found my brother have a 3 sum with 2 other men, mind u he's gayfobic, den he step out the car tripped, fell flat on his face busted his lip n lost his 2 front teeth, epic nite, next morning he cudnt remember anything! Showed him the videos n he started crying
show comments
Dizz
: A friend suggested I try a LOkO. Downed it, then I piled a few 7 and 7's on top of it. Later that night, I played pool with 2 biker girls who looked amazing at the time. At this point I was blacked out because I woke up with scrapes, cuts and bruises underneath my eyes and have no idea how I got them. Hopefully I didn't get rolled on by the Biker Girlz boyfriends. I hope thats not the case, because I have no idea and my boys who drank the LOKOS dont know either
show comments
BeachLoko
: So.... nice day out at the beach. I bought 3 Fourlokos. One for myself, a friend, and boyfriend. Which neither one of them ended up liking their flavor. So me, being a penny pincher make the decision that I wasn't going to waste my money and drank all 3.(Alone)Made an ass out of myself,reportedly flashed my friends. After a "very pleasant" day at the beach I start feeling frisky. Proceeded to get a little dirty in the back seat of my car before leaving beach parking lot with my boyfriend. Manage to get home, get sick, lay in my bathtub while shower running, lay on bathroom floor naked, and got sick again. From what I was told I was extremely violent at one point. Story comes to an end when I wake up next morning covered in bruises and the back of my head has a large knot. I tell my boyfriend how badly it hurts and of course apologize for being completely retarded the night before. He continues to tell me that while "gettin frisky" in the car my head apparently repeatedly was hitting the car window. When I ask him why he let me do this...His reply was, "Well, you really seemed into it at the time". FML
show comments
Share Your Story