Check out this new app: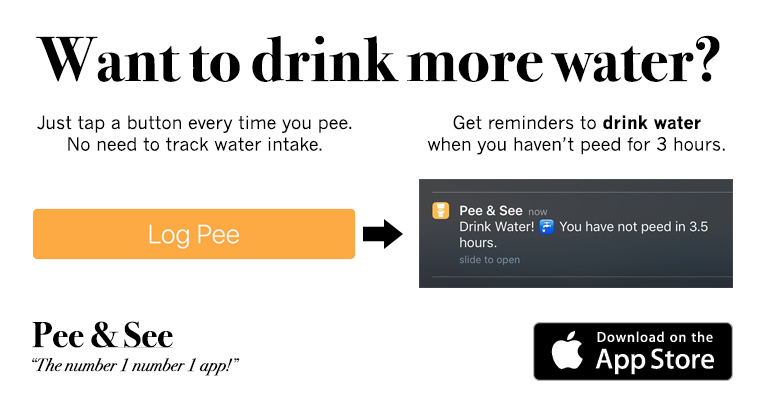 Here are some Loko Stories:
fuckedupsituation
: I drank 3 four lokos, cheated on my boyfriend of four yeats with my best friend, who's a girl. I woke up to a text saying, "it was hot watching, but you were both very against letting me join, and that just makes you a lesbian. enjoy muff diver."
show comments
The box
: The weekend started out with too many fourloko and a bunch of doods that made a bet to see who could "eat box" first. Starting drinking vodka then had two lokos, and started feeling loko. We went to the ugly sweater party, where I found myself waiting by the mistletoe trying to makeout with anything with teeth. I found my mouth attached to a girl with a terrible southern accent. Long story short, I woke up the next morning with a bunch of texts sent out saying "I won." One actually saying to my friend who was in detox, "Yo let me know you're alive...bye the way, I won." I won this weekend thanks to you, fourloko...but when my dick falls off, fuck you fourloko.
show comments
Live Webcam
: Check out this
Armory Square, Syracuse webcam
on a Friday or Saturday night to see some interesting stuff!
Matrixone
: i drank a four loko then went to a bar and i don't remember getting home or sleeping and i woke up and i felt like a million dollars then i get a text from a girl i didn't remember meeting but i hit it off and got LAID!!!
show comments
Freebies
: Check out
SnagFreeSamples.com for free samples
of all kinds of great products.
daneeeel
: I played a really metal metal show and had a few beers. I then went back to my friend's house. Night of Demons, or something, was playing. I'd never had a fourloko before, and my friend had stockpiled some. I drank a quarter can and was wrecked! I had to have my girlfriend drive me home, as my world was spinning and consciousness fundamentally altered. I WAS LOKO'D!
show comments
Wilson the Hammock Man
: Need to pass out after drinking too much loko? Check out these sweet
camping hammocks
!
CAC
: decided it was a good idea to funnel a four loko after already drinkin 1 before. awful idea. ended up hyper and clumsy as fuck runnin up and down new brunswick streets at rutgers screamin R-U-RAH-RAH! over and over. ran into a few cars and was chased by a group of crackheads that live in a halfway house next to my friends house. threw up all over my friends backyard and had the worst stomach pain ive ever experienced. idk wat childbirth feels like, but this had to be close.
show comments
FuckLoko
: Basically what I did was drink 3 four lokos and a half of a joose, went on a long ass bike ride with my buddy to go to bars ended up getting a couple shots bought for me threw up on the way back riding to his house (never stopped riding), crashed into a car which bent the front tire on my bike and broke 2 of my fingers on my left hand which I didn't realize until the next day, I left my bike for some reason and it wasn't there the next day... When we got back to his house it was only about 1:00 a.m and his roomates had invited over a bunch of people I consumed a couple more beers, ended up having sex with the ugliest bitch that I have ever fucked in my life. And woke up the next morning naked in my friends backyard with the used condom (thank god I managed that) in my right hand and my other hand aching terribly and swollen, I ended up at the hospital for my hand and felt terribly hungover for the rest of the day... Fuck four loko, that is all.
show comments
steve
: we got a case of 4 loko before the eagles game. all i ate that day was a yogurt. i drank two on the way to the game and thought i was alright so i drank another at the tailgate. we got into the game with 11 minutes left in the second quarter. by the time we got to the seat, me and my two friends were puking in the row behind us, we walked into the bathroom and kept puking, i walk out of the stall and a cop is right there. he dragged me to the medical center at the game and they checked me out and said i was alright so they put me in a wheelchair and my friends wheeled me out, with me hanging over the side of the wheelchair. we were kicked out at half time and once we were out of the stadium, my friends lifted me out of the wheelchair and i fell flat on my face. i was carried to the car and sat in the front seast with my head hanging out of the window continuing to puke. i passed out on the way home and my friends tried to feed me at this house party we stopped at. i threw up outside of the house and passed out the rest of the night. i dont remember anything, this is just what im told happened
show comments
AzNdRaG0nFly143
: i drank 1 4loko and boy was a already gonzo bananzo and went to sleep.
show comments
Nj parties
: The first time i ever had four lokos was the first night i got drunk. i ended up having about 3 and a half when i get drunk off of half of one. I ended up hooking up with a guy, blacked out, threw up, cried,had great sex in a tent, walked around half naked and woke up with about 20 bug bites on me butt, about 7 hickies on my neck(1 on my boob) and a stomach ach. it was a good night but i was a intch away from never drinking four lokos again. now i drink them at every party i go to :}
show comments
ging minge
: I was on lokos and I straight up made out with a girl with a huge snaggle tooth
show comments
Share Your Story