Check out this new app: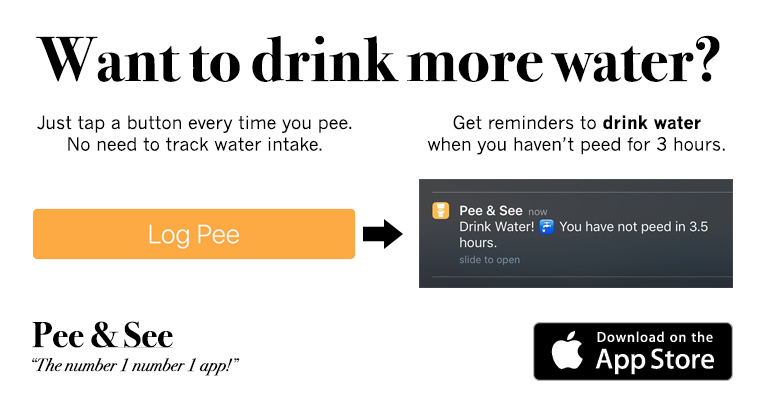 Here are some Loko Stories:
Chickwood
: Drank my first Four Loko the other day and found out I got aids. U mad?
show comments
Tr0n
: yo dawg u don even kno - my niggas get dat drink, dat LOKO drink, dat LOKO drink. jeah!!!11! me and my nigga Qwan 8 LOKO every damn day fo realz keepin dat shit on lock. we be out slappin bitches str8 up pukin in cups son!!1!!1 last time i drank dat shit i woke up in da middle of a dice game - clickety clack muthfucka - burnt up dos dollahs and snorted da shit out dat cash money!!11!!!
show comments
Live Webcam
: Check out this
Armory Square, Syracuse webcam
on a Friday or Saturday night to see some interesting stuff!
Mervin
: I've never drank a Four Loko but it seems like a swell time.
show comments
Freebies
: Check out
SnagFreeSamples.com for free samples
of all kinds of great products.
chillin
: i drank a four loko, felt pretty good, then took 4 tabs of acid on a whim. ended up at a party where everyone looked like they were in an 80s horror movie but weren't trying to. thought i was one with the carpet at my friend's apartment. kept tripping until past 6 am.
show comments
Wilson the Hammock Man
: Need to pass out after drinking too much loko? Check out these sweet
camping hammocks
!
Stacee
: I drank 3 four lokos, pissed in my mom's brand new BMW, kicked my little sister in the stomach and ended up in jail for 12 hours. My parents finally decided to bail me out and told me that if I ever drink a Four Loko ever again, they will throw me out of the house. Never again.
show comments
lexi
: After drinking four Four Lokos, I went on 4chan and posted four pictures of me and four guys fourking.
show comments
Overboard
: Drank three of them over 2 hours at a friends then went to a college party and blacked out. Woke up around 6am in a field with no pants or boxers and some deer around me. Hitched a ride back to town with some dumb hick who looked like he was 90. Made it back to my place safe and sound, opened my bedroom door and found a dead cat and some large rodent(?). Cops came and it turned out it was my neighbors cat and dog. Bite marks all over the dead animals and I hoped it wasn't mine. P.S. It turned out it was mine. Shameful night.
show comments
Ryde or Die
: I've had a few Four Lokos before, but the last time I had one was a disaster. It was 5 days before my 21st birthday on a Thursday night and I had a four loko plus a few shots of whiskey and at least 4 beers. And this was before going to the bar, which I somehow got into. I took a lot of Adderall before because I had a midterm earlier and I didn't know it would make me so thirsty and that mixing more than 2 kinds of alcohol was bad. Anyway, I went to the bar, drank more and eventually blacked out while there and woke up in a hospital bed not remembering anything from that point on. Apparently, while walking back to my college dorm, I was yelling random things at people and got knocked for disorderly conduct. Don't remember being locked up thankfully but then I hit my head and got put in the hospital and went home that weekend for fall break. I had been in trouble before at school and I ended up getting suspended for what happened that night plus a brand new case to deal with. Let's just say I would never touch another Four Loko with a 100 ft pole. Oh and I didn't drink or do anything for my 21st because I was not allowed to celebrate it at school or drink period fml. One positive is that I now plan to never got extremely intoxicated ever again. It was not fun.
show comments
blondiiie
: A group of my friends and i decided to drink some four lokos on a random tuesday night for the first time..we each got 3, being 120 pounds i had no idea what i was in store for.First one down started feeling good bein a little loud talkin shit even thought i had no idea what i was saying..at all.Started to drink the second one half way gone i was fighting people off, a hott mess, couldnt stand. Finished the second one let my friend with no license drive to the gas station, got to the gas station did almost 100$ worth of scratch offs on the table at the gas station while screaming at the clerk,ate 2 chili cheese dogs,2 sponge bob icecreams, one of which was all down the front of me.Blacked completly the fuck out afterwards. Woke up in the guest room looking for my clothes...heard plenty stories from my friends the next morning..FUCK FOUR LOKO.
show comments
BlackoutBoy
: So on halloween I decided it would be a great idea to make a costume. I made a giant can of four loko, with can holders and everything. It was the hit of the party. I drank 2 4lokos and dont remember much after that.. I fell down some stairs and couldnt get up. Made out with 2 girls as their boyfriends were holding their hands. Started going through the house yelling to "I'm a loko kinda guy" I fell down for a second time and couldn't get up. The next morning I woke up sitting outside my dormroom door, even though the door was unlocked.
show comments
Share Your Story