Check out this new app: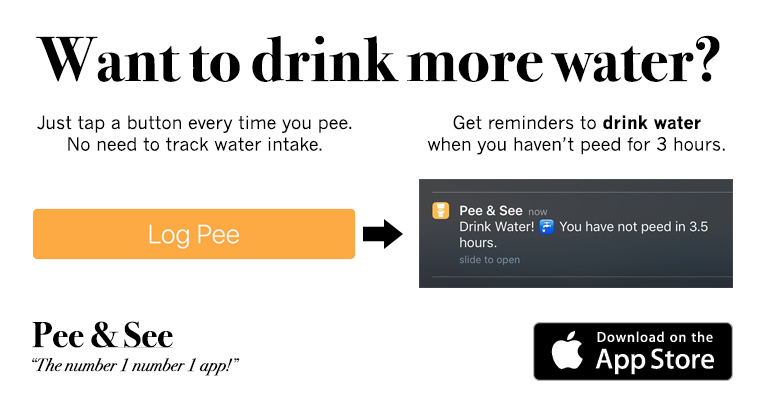 Here are some Loko Stories:
Kelscene
: I drank 4 Loko and woke up with no hair on my body
show comments
The boot
: SO my friends and I decided it was a great idea to play flip cup with four loko. The last thing i remember is waking up in my bed with my ankle the size of a grapefruit. Turns out I fell down a flight of stairs then got up saying "Im fine" then fell off a curb and had to be carried home. I ended up tearing all the ligaments in my ankle and foot. I have been in a walking boot for 6 weeks now and my friends now call me booty! Still worth it 143 four loko!
show comments
Live Webcam
: Check out this
Armory Square, Syracuse webcam
on a Friday or Saturday night to see some interesting stuff!
NJALLDAY
: had 2 four locos followed by beers. started playing ping pong ass naked my hotel lounge. was caught by police and started yelling "dont put me on America's Most Wanted, Please! My mother watches that show"
show comments
Freebies
: Check out
SnagFreeSamples.com for free samples
of all kinds of great products.
Yeti
: Had my first Loko the other nite...liked the feeling and had my second...then third...i woke up the next morning in an elevator with 7 empty cans of loko and sharpie inked all over my body...almost 13 hours elapsed without me remembering it...oh...and it should also be known that my dorm building doesnt have an elevator...i found myself in a building in downtown Manhattan.
show comments
Wilson the Hammock Man
: Need to pass out after drinking too much loko? Check out these sweet
camping hammocks
!
Wise 1
: Had a death smoothie (fruit, ice, and 4 LOKO's) as a pregammer with a buddy then had another one after we brainfreezed ourselves chugging them, blacked out around 8 pm, woke up with two topless chicks, two gallons of milk, a black eye, and 13 pizzas with a receipt from pizza hut of $164.82. I've just been LOKO'd
show comments
BROsen
: We decided it would be a great idea to pre-game with Four Lokos before running in Bay to Breakers, a 7 mile footrace across San Francisco. I pounded 2 Four Lokos, a water bottle of Vodka, and a bottle of Andre (just to keep things classy)--all in one hour while we were on the metro. The rest of the day is a blur. Apparently, after finding and throwing tortillas at another runner, he proceeded to choke me in the middle of the street in broad daylight. But that didnt stop me! I ran two miles uphill and eventually passed out next to a first aid tent at Alamo Park, across the street from the "Full House" house. I was woken up when a Police officer grabbed the Four Loko I was clutching in my hands, poured it out and then threw the crushed up can onto me--all while threatening to arrest me for public intoxication. I somehow talked my way out of it--and hitched a $70 limo ride home. Success.
show comments
HOHO
: i drank three 4 locos and at some point decided it was a good to ride my bike to a party with 4 loco still in hand, and soon my bike (with clip pedals) quickly became acquainted with the curb, I however landed victoriously on my feet after having somehow hopped over the handlebars as my bike hit the curb ..... 4 loco still in hand, no drop spilled
show comments
kylerz15
: One night i ended up drinking 4 four lokos and attempted to play guitar. I have been playing for years, and i did not even know how to play a single song that night. I also sexually harassed two girls with plastic fruit. i then pulled an upper decker at a random house threw up on a cat and broke my dvd player.
show comments
4WACKo
: OK. so the night started like any thursday... I got me a LOKO and killed it. Got another and killed it. proceeded to drink all the beer in my bros fridge and smoke... THIS IS THE POINT I WAS FILLED IN ON LATER.... so apparently I went to a party and the cops came so the house owner locked the doors.. I left anyway LOKO in hand. I walked right past the cops fell down the steps and yelled at the damn steps for being so hard to use... then i stole a bike from a large black man in north philly and he called the cops.. the cops didnt believe him and tried to give me the bike.. mylifeisLOKO
show comments
PukeDick
: So having a good time at a party going on at my house with a bunch of friends. After a couple of shots of soco, couple shots of smirnoff greenapple, and 4 beers i decide to have one of the 4lokos laying in my fridge. Next thing I remember.. I'm puking violently in the upstairs toilet, got some kind of turrets shit going on cause im yelling "BIG DICK" and "BALLS" inebetween vomits while screaming. Someone thought I was exorcising demons. Then a dude comes up to pee when I get up and I gotta puke again. So I puke over his shoulder as he takes his leak and it waterfalls over his dick into the toilet. Should be called FuckYeahLoko
show comments
Share Your Story